Linda Kallner
Founder and Partner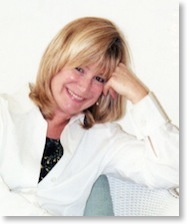 Linda Kallner established Get Reel Productions in 2011 with the goal of offering professional broadcast experience to clients who were in need of creating custom corporate films.   As a former television news producer Linda's talent to gather the facts and turn them into compelling short films turned her dream of creating such work for clients into a thriving business!   Either for a fundraiser, building awareness or to stir emotional support, Get Reel films are now proven tools that provide true client results within the industry.
As Get Reel Productions heads into it's fifth year, the company today not only offers custom corporate work but also a variety of other options related to the film industry like our 3D scan capability!  With our mission to stay in front of the ever changing world of multi-media, it is with certainty Get Reel Productions, an accredited New York Better Business Bureau company, will be on top of the latest technology in order to meet client needs.

Lyle Anderson
Partner

Lyle is our technical director and primary director of photography. He has been in the technology and media businesses for over thirty years and now dedicates his time to helping organizations with their businesses – whether using video or assisting them on their web strategy and implementation. He recently was the principal photographer for The Old Dutch Church of Sleepy Hollow, an illustrated historical book about the oldest church in New York state. Previously Lyle was the Chief Information Officer of News Corporation/TV Guide and was responsible for all aspects of the use of technology there. He was instrumental in the creation of tvguide.com, now one of the highest trafficked websites in the U.S. Lyle's video and web productions have received several national awards from the ACM and the U.S. Department of Commerce. Lyle is also an experienced drone pilot with fifteen years flying drones for photography, video and search and rescue.  He is certified as a drone pilot by the Unmanned Vehicle University.