Linda Kallner
Founder and Partner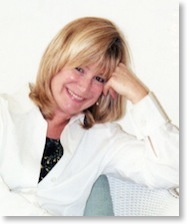 Linda Kallner established Get Reel Productions in 2011 with the goal of offering professional broadcast experience to clients who were in need of creating custom corporate films.   As a former television news producer Linda's talent to gather the facts and turn them into compelling short films turned her dream of creating such work for clients into a thriving business!   Either for a fundraiser, building awareness or to stir emotional support, Get Reel films are now proven tools that provide true client results within the industry.
As Get Reel Productions heads into it's fifth year, the company today not only offers custom corporate work but also a variety of other options related to the film industry like our 3D scan capability!  With our mission to stay in front of the ever changing world of multi-media, it is with certainty Get Reel Productions, an accredited New York Better Business Bureau company, will be on top of the latest technology in order to meet client needs.

David Zieff
Associate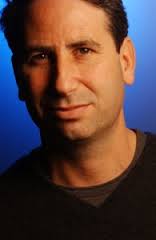 David is an experienced documentary film editor.  His background includes such television sketch comedy shows as The State, Strangers with Candy and The Upright Citizens Brigade, as well as such documentary work as Michael Moore'sTV Nation and The Awful Truth, had worked with Berlinger and Sinofsky on the 1998 vérité TV docWhere It's At: The Rolling Stone State of the Union. Zieff"s recent work includes the acclaimedMetallica: Some Kind of Monster,  30 For 30: Winning Time: Reggie Miller vs. The New York Knicks,Amazing Journey: The Story of The Who and the  documentary McConkey about deceased daredevil skier Shane McConkey. David is a board member of the Sundance Film Festival.
Lyle Anderson
Partner

Lyle is our technical director and primary director of photography. He has been in the technology and media businesses for over thirty years and now dedicates his time to helping organizations with their businesses – whether using video or assisting them on their web strategy and implementation. He recently was the principal photographer for The Old Dutch Church of Sleepy Hollow, an illustrated historical book about the oldest church in New York state. Previously Lyle was the Chief Information Officer of News Corporation/TV Guide and was responsible for all aspects of the use of technology there. He was instrumental in the creation of tvguide.com, now one of the highest trafficked websites in the U.S. Lyle's video and web productions have received several national awards from the ACM and the U.S. Department of Commerce. Lyle is also an experienced drone pilot with fifteen years flying drones for photography, video and search and rescue.  He is certified as a drone pilot by the Unmanned Vehicle University.
Mark Chamberlin
Associate, Cinematographer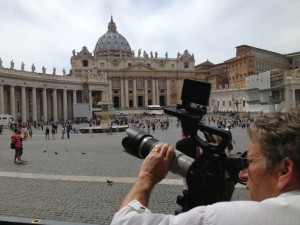 Lighting and creative movement of the lens is at the heart of Mark's talent. He is a renowned Cinematographer who has worked from the New York area for over 25 years. His travels have taken him all over the world for PBS and Discovery, into the homes of international celebrities, and aboard the Presidential helicopter, Marine One. Mark began his craft lighting national commercial spots for BMW and American Express while cutting his cameraman's teeth filming documentaries in Africa. The fast, high pressure world of Network News and Entertainment developed his discipline for telling stories under the pressure of limited time with world-class journalists Dan Rather, Diane Sawyer and entertainment guru Oprah Winfrey. Celebrity driven broadcast specials elevated the requirement for flattering portraiture for interviews with over 150 celebrity icons like Beyonce, Woody Allen, Mary Tyler Moore, Morgan Freeman, Harrison Ford, Jennifer Aniston… Woven in between, International travel continues to places like Cairo, Le Paz, Kyoto and Athens where dramatic landscapes and ancient cultures open new perspectives on our own culture.
Not to be stopped Mark continually seeks fascinating new ways to move the camera and capture beautiful images. His newest passion has taken him back to the air flying (UAV) helicopters that specialize in low altitude cinematography (drones) for documentary filmmaking. 
---
Contact us for more information:
More Info
We are available for video or photo shoots in lower New York, Connecticut and Rhode Island Address: 400 King Street, Suite 3 Chappaqua, New York 10514 Phone: 914.238.2393 Business Hours: By appointment